SIGN UP AND SAVE WITH MOPAR!
When you sign up for Mopar Sign Up and Save, you'll receive discounts, coupons, and other vehicle information via email from FCA Canada.
Enjoy great discounts and coupones every three months. The best part is they can be applied over and above the qualifying service offers available here at Bustard Chrysler, so you can save EVEN MORE!
Check out some examples of what you'll receive below!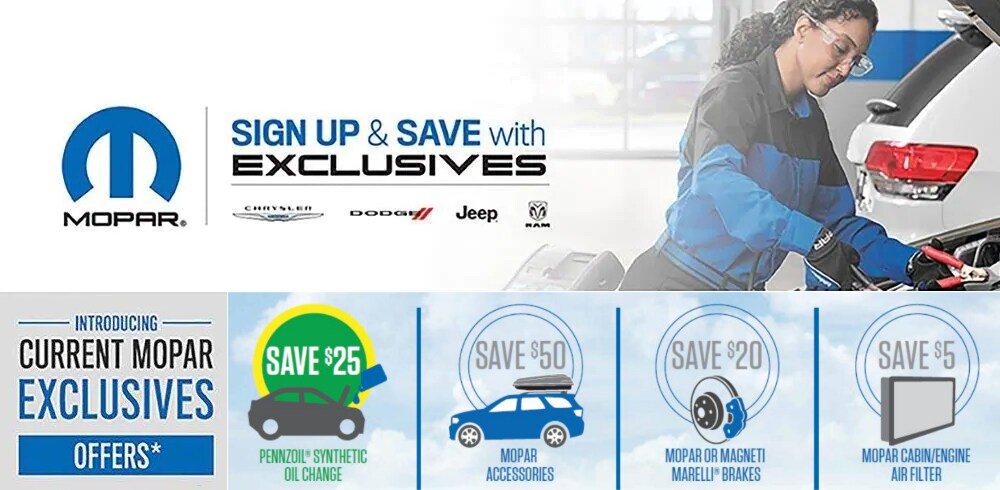 *The above image is not a coupon. Coupons are received through email and must be presented at the time of purchase.