The Dodge Grand Caravan is available near Guelph
Looking to buy a Dodge Grand Caravan in Guelph? Visit Bustard Chrysler today and we are to help you get the Grand Caravan. Check our online inventory below and book a test drive today!
FIND YOUR GRAND CARAVAN
WHY A DODGE GRAND CARAVAN?
In a time long before the car, the noble Caravan was a loose collection of travelers traversing the often treacherous road together. For a time, it was the safest way to travel. Offering protection and shelter from the elements, it also provided companionship and a sense of community among those who would brave the winding road together.
Today very little has changed when you get behind the wheel of your Dodge Grand Caravan. A suite of safety features, customizable cargo and seating, and the versatility to get you exactly where you need to go shows that even after all these years the ability to protect travellers braving the roads together remains the Grand Caravan's greatest strength. 
SLIDING DOORS and LIFTGATE
Travellers moved together for safety often, and families were not an uncommon site on the long road. However, one can't help but feel that if they had available full power rear sliding doors and liftgate that the journey might not have been so harrowing for those involved. Maybe, if they had a sleek aerodynamic design and available storage rack less of their stuff would have had to be left in large canvas sacks and crates. Come to think of it, it might be a better time for road tripping today than it was back then.
PLENTY OF ROOM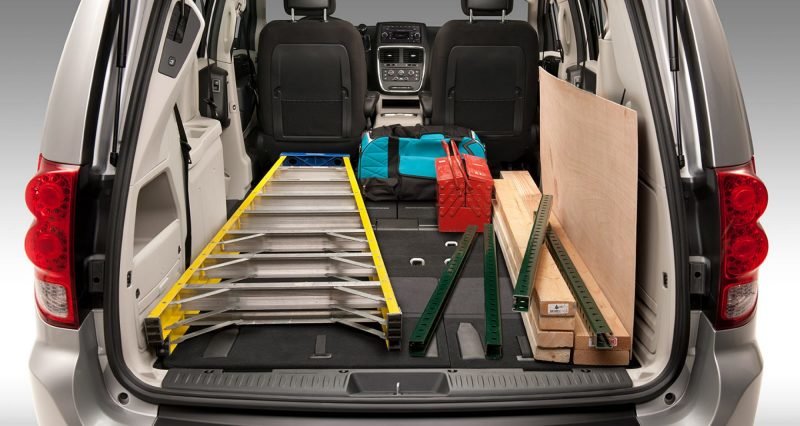 The ability to change your cargo area is so crucial to survival as a pioneer on the open road. An open area wagon meant there was lots of space for whatever you might need on the journey. There are over 80 different back seat configurations available to you, and at its maximum, the Grand Caravan can seat seven people. That's more than enough to run the farmstead whenever you hit the West Coast, although the seats are so comfortable you may just decide to do the road trip back again instead.
Latest Offers
Experience the Bustard Chrysler Difference!
From a passionate and low-pressure sales team to a committed service team, you are sure to find exactly the Grand Caravan for you, and we'll be more than happy to help you find it. Some come see us today to get started!