Ram 1500 Classic near Cambridge
WHY A RAM 1500 CLASSIC
Here at Bustard Chrysler, we are just a cut above the competition. With a selection that you will have to see to believe and a team who are the preeminent authorities on everything automotive, we are the dealership who will deliver the perfect Ram 1500 Classic near Cambridge that you have been searching for! Come to the place that is sure to be the perfect place to begin - and end - your car buying journey!
No matter what your needs are, we are here to meet them head on. From sales to service and parts, Bustard Chrysler is ready to go. Our goal with every customer who comes and sees us is to get the chance to see them again, so when you are ready to get rolling come and see us at 575 Davenport Road in Waterloo, or you can give us a call at (855) 894-5567 to book an appointment.
NO HIDDEN FEES
Know exactly what you're getting and what you're paying for
SERVICE CLINICS
We offer "Getting to Know Your Car" nights.
FREE OIL CHANGE
Every 4th oil change is free when you book the first 3 with us.
CHOOSE THE RAM 1500 CLASSIC AT BUSTARD CHRYSLER
A CLASSIC RAM 1500 CLASSIC
The exterior of the Ram 1500 Classic is what you always imagined your truck would look like. With the signature crosshair grille and the striking aerodynamic design, this is a truck that is doing more than just getting from place to place. You are sure to turn heads at the next Monday morning traffic jam.
CAPABLE OF ALMOST ANYTHING
With up to 4,858 kg of towing power and a payload of up to 871 kg - this is a vehicle that can move material! Add to that a suite of four wheel drive options that you can seamlessly move between at the push of a button and you have a vehicle that can go anywhere and do just about anything.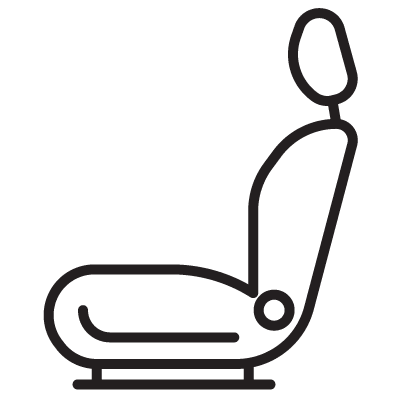 BUILT WITH COMFORT IN MIND
While the Ram 1500 Classic is built to be tough, durable, and rugged - the inside has a different plan in mind. The available dual-zone automatic temperature control works in tandem with technology like the available 7-inch full colour in-cluster and customizable display to bring you even more comfort and control when you are on the open road. Oh, and that is just the beginning!
COME SEE US NEAR CAMBRIDGE!
When it comes to finding the perfect Ram 1500 Classic near Cambridge, we are the ones you can count on to treat you right. From our selection to our service we are bringing a next level experience to every customer that walks through our doors. If you want to see the Bustard experience first hand, come and see us today!