Tire Change near Waterloo - Focused on Making Your Experience Great!
Tire Change Near Waterloo
Focused on Making Your Experience Great!
Getting on your way involves a lot of moving parts, many of which we often take for granted. Some you barely ever need to worry about, and others need a little more care and attention. Even the most quality, world-class vehicles need a bit of maintenance now and again to keep them in peak condition for all the years you'll drive it. On of the most important parts to that is what is in constant contact with the ground, playing a crucial role that encompasses everything from providing traction to absorbing shock-your tires. So, if you're looking for a tire change near Waterloo, then visit us today!
Tires see a lot of usage, more than most individual parts of your vehicle, and considering how important they are to not only your daily reliance on your vehicle but your safety within as well, it is a necessity to make sure you are well equipped to face the challenges the road puts before you. Quick changes in temperatures and weather call for the best tires to handle it-and face it, in Canada, the seasons sure know how to throw us a curveball.
For the best tire selection and deals in Waterloo or anywhere else around, come to Bustard Chrysler. We have an outstandingly wide range of tires fit for not only Chrysler, Dodge, Jeep, RAM and Fiat vehicles, but for other leading brands such as Toyota, Ford, Honda, Chevrolet, and more as well! You name it, and chances are we have the right tires to match your make and model, so come check us out! We carry tires from across all major brands like Michelin, Goodyear, BFGoodrich, Bridgestone, Dunlop, Uniroyal, Yokohama, Firestone, and much, much more!
Our selection is easily searchable from the convenience of our website. Simply choose your year, make, and model, and you'll get a quote right away, which you can email and save for later, or even request an appointment so they're ready for you when you stop by!
Located in beautiful Waterloo, Ontario, we proudly serve our community and surrounding areas like Kitchener, Cambridge, Guelph, Hamilton, and all of Southwestern Ontario. Make Bustard Chrysler your go-to spot for all of your tire-related needs!
Dedicated to Your Needs
From no Hidden Fees to 24/7 Customer Service - You're in Good Hands!
Active in Our Community
We Believe in Being Involved in Our Community - From Charity Work to Events - You'll See Us Around!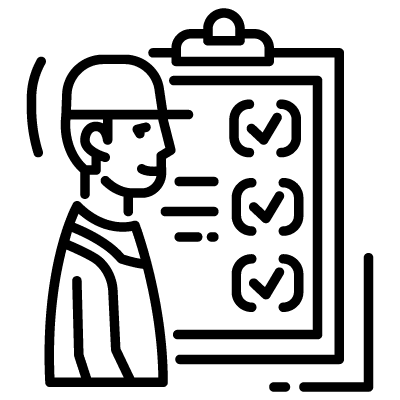 Superior Service that You'll Love
Award-Recognized Efforts are Just One Part of What Makes Bustard Chrysler Your Dealership Home - Learn More at Our Store Today!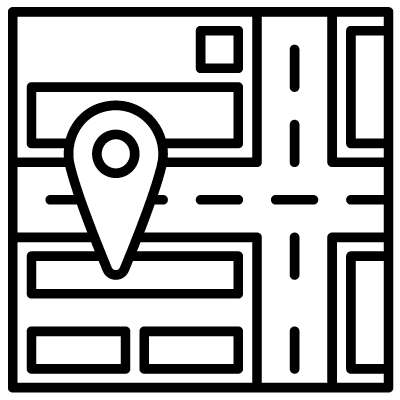 Your Local Tire Experts
Don't let yourself get caught off guard! Your tires are pivotal to the optimal safety and effectiveness of your vehicle. Making sure they are in top condition is never a bad idea, and we are fully equipped to be of assistance.
At Bustard Chrysler, we do a lot more than just sell cars and tires. We are tire experts that also provide a full range of tire-related services like tire rotation, alignment, and pressure monitoring.
Buy 3 and Get the 4th Free!
What's better than driving off with a fresh new set of tires on your favourite vehicle? Getting a marvelous deal out of it, of course! At Bustard Chrysler, we are the masters of great deals on tires-in fact, we are the original home of the 'Buy 3 Tires and Get the 4th Tire Free'!
Purchase three new tires from select brands and we'll throw in the 4th one free of charge-and we'll even install them for you! Book your next tire change near Waterloo, with Bustard Chrysler today!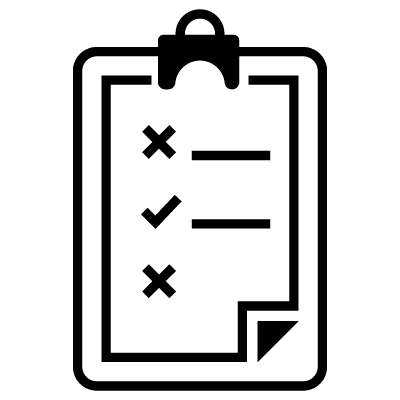 Alignment Inspection
To get the most out of your tires, it's not always just about the tires themselves. Make an alignment inspection appointment with Bustard Chrysler today and we'll provide a full inspection of wheel alignment, front and rear suspension, the steering component, as well as provide a full written report and Manufacturer's Check, all at an low, affordable price that will take a load off your shoulders.
Call us up or book your appointment with us online today!
Tire Pressure Monitoring
Has that tire pressure light been at it again? You've inflated your tires to the proper PSI but it's still lit, indicating there's an issue? It could be a simple issue with your vehicle's sensors, but for your optimal fuel efficiency, handling, tire longevity and especially safety of you and your passenger, get in touch with our expert and certified technicians and we'll look into what the issue may be.
Have any other issues or concerns regarding your tires? Do not hesitate to call up our service department today!
There was a time not long ago when people were more hesitant to buy from someone they didn't know. There were more towns, fewer cities, and townspeople knew one another. Word-of-mouth was the primary form of advertising, and for automobile retailers, reputation mattered. In fact, reputation was everything. People were unlikely to purchase a vehicle from a dealer unless their father or brother or aunt or workmate had already done so, and with a good experience. A vehicle would eventually need servicing, and parts, and there might not be another dealership of the same brand for miles. So, trust was necessary. Relationships were everything.
That was then and this is now. With decades upon decades of providing superior service we like to say that the proof is in the pudding: Several Bustard family members still work at the dealerships; 15 Bustard employees (in addition to family members) have tenure of 10 years or more; and a substantially higher-than-industry-average percentage of Bustard's business is repeat business - the result of building relationships and keeping promises over time.
There's an old saying:
"If you really stand behind something, put your name on it."
We do!
Come down and find out what our team can do for you!
Our Customers Love Us
Bustard Chrysler took away a good 90% of the stress in buying car. The staff was fantastic and extremely helpful. Sean, Kyle and Steve in particular were absolutely amazing! They were very patient and clear with what the steps were and overall, I was extremely happy with the whole process! They went above and beyond making sure I was good with everything and made me feel comfortable. I highly recommend Buster Chrysler for anyone buying new or used car!
Jenna S.
Very happy with the Service I received here. I know my cars pretty well, had been watching for a 2013 RAM on Autotrader, the pricing here at Bustard is spot on, it was a really good deal, so when it came up I went immediately to see it and it was a Laramie. The Sales guy (Kyle Costa) was fantastic, truck was ready and waiting when I got there, it was a hassle & stress free / easiest purchasing experience ever, really impressed. Truck was immaculate when picked up, and they went above and beyond and covered the maintenance items to bring the trucks maintenance record up to date. Summary: Great pricing, great trucks, great salespeople & financing team - thanks Kyle!
Donal C.
We just completed the purchase of our second truck from Bustard Chrysler Waterloo. We had the pleasure of working with Kyle Costa for both truck purchases. Kyle's knowledge and customer service was nothing short of exemplary. Whether it was in person, on the phone, or via email, Kyle was able to answer every question we had from start to finish. Even after the sale, Kyle has continued to provide excellent service and support anytime we've had an inquiry. It was refreshing to deal with someone so honest and transparent throughout both sales. Kyle didn't just sell us a truck, he took a legitimate interest in what we were looking for and worked hard to create a relationship with us. I would not think of going anywhere else to purchase another vehicle. I would highly recommend Kyle and the entire team at Bustard Chrysler to anyone looking for a stress free and no-nonsense vehicle purchase experience.
Paul H.